Services
---
Overall Service:
There is nothing more important to GTS than providing top notch service. We are second to no one when it comes to communication and knowledge when booking your charter, preparedness and experience before your trip, and quality with professionalism during your trip. From start to finish you can see the difference in every step of the process. Ground Travel Specialist is "MICHIGAN'S TOP RATED LOCAL TRANSPORTATION SERVICE" one of many distinctions we take great pride in upholding every year, for every trip.
Charters:
Charter trips are what we specialize in. We pride ourselves on executing them flawlessly. We show up on time, fully ready for the trip you need us for. If you have a group that needs a great bus with a great driver, look no further than GTS. Our years of experience and attention to every detail give us an edge on the competition. It is because we really care, that max effort is given for every charter. We do this with a hands-on approach with our support staff, sales, operations, technical support, and management whom work seamlessly with our drivers and most importantly you. This team attitude ensures no task is missed when organizing a trips departure. This leads to the perfect trip for you and your guests. It is through this dedication that GTS has become a leader in transportation in all of the Midwest.
Tours: Travel Treasures & Tours
Not all outings involve just taking a motorcoach. Often trips involve so much more. That is why we have teamed up with Travel Treasures & Tours. TTT is an affiliate of ours that can help anyone with all their tour needs. They are a separate company that chooses to use GTS for their bus tours. TTT can help plan your itinerary, and book your hotel accommodations, meals, tickets, and attractions. They have a list of pre-packaged trips and tours you can hop on for a quick getaway. Or you can let them plan an excursion for your entire group. They use their relationships and connections that they've made over the past decade to get the best rates from their supplies, and can pass those rates along to you. Allowing them to plan your trip allows you to relax and let them deal with the headaches of making dozens of call to different vendors for your trip. Click on the link to be transported to the most accommodating and professional Motorcoach Tour Company. One phone call to them will help you understand; how you can save money and how truly easy it can be to get assistance with their specialized services.
Vehicle Maintenance: Bus & Truck Service
Bus & Truck Service, also known as BTS, is the choice for repairs for so many Diesel, Heavy Duty Tuck, Van, and Motorcoach Operators. They choose BTS because they can count on us to take care of their vehicles like our own. We can remove and replace thousands of parts on your vehicle, but we can also do so much more. We aren't just parts changers. We can diagnose and improve on faulty design flaws. We have a vast array of supplies and stay up to date on the latest technologies. All of our mechanics are either ASE or State Certified. If we can't diagnose it, you don't get charged. We warranty all labor, and always give HONEST and FAIR pricing. You will NOT see made up items on your invoice. When you need repairs done and done right the first time, count on BTS. We'll treat you and your vehicle right!
Marketing: Bus Wraps
Ground Travel Specialist specializes in mobile branding. This is just another way GTS can help that our competitors can't. Our vehicles pass thousands of vehicles a day. Use this to your advantage for marketing your product, adding a new dimension to your public service announcement, or to show off your group when doing a nationwide tour. Mobile advertising is not for everyone. It takes professionals to make sure your message is well received. Contact one of our professionals for more information on this exciting opportunity.
---
Length / Distance of Trip

Hourly / Local:
Hourly trips are short trips usually not going too far. These types of trips are usually within the same metropolitan area. Trips can be a short as you want. We've done charters as short as picking up and dropping off down the street, or they can be shuttling back and forth for a wedding across county lines. Call GTS to receive honest and fair pricing for the type of work you need us to do. Every bus company has minimum charges for their vehicles. We keep our minimum price low to be able to help on the smallest and simplest of runs. Don't overpay for service you don't need. Call GTS toll-free at (877) 544-1055 to get a fast quote, and only pay for the transportation your group requires.
---
Day Trips / Local or nearby States:
Day Trips are charters that last one day. They vary in distance driven, and type of group, but they always last only one day from the beginning to the end. Common day trips include trips going to the more distant casinos in Michigan, to groups going to Cedar Point Adventure Park. We take care of thousands of groups a year that do these shorter trips. Here at GTS we still treat each one with special care when planning and executing your transportation needs. Trust in us as so many others have before and call toll-free (877) 554-1055 to start planning your next trip.
---
Overnight / Far Cities and State to State:
Overnight Charters involve the group keeping the vehicle for more than one day. Often a group is staying in a hotel or they are driving through the night. The trips can be hundreds of miles away and GTS will still work with you to make sure it is done legal and safe. Ground Travel Specialist can handle any of these types of trips. We are motivated to make your excursion a complete success and can discuss with you the details to fulfill this promise. Check availability and pricing with a quick phone call to (877) 554-1055. It's the first step to ensuring that you and your passengers get the best service at the best price.
---
Extended – Long Term / Regional or Cross Country:
GTS can handle the longest of trips. We have the resources, experience, and knowledge to deal with any bus charter no matter the number of days, no matter how much distance. When you are traveling hundreds, even thousands of miles there is a very short list of companies that can manage and plan for trips of this length. These types of charters take unique preparation to ensure that the bus is properly taken care of, and to potentially have to swap drivers (depending on your itinerary). It takes special drivers with exceptional abilities to handle all the care and consideration the bus and group needs during this type of trip. Here at GTS we look for and train drivers that want the capacity to manage these circumstances. The drivers actually come to work looking forward to their next long run. Our modern vehicles have extra preventative maintenance done prior to departure. Call us at our toll-free number, (877) 554-1055 because, at GTS, we guarantee that we will be there from day 1 through day 100 of your trip. When your travels are all over, you'll be glad you chose GTS!
---
Type of Trips
One Way:
One way trips can be short or long. What they do have in common is there is usually not a detailed itinerary needed. We pick-up at the location(s) that you tell us and we take you to where you want to go. The group doesn't need use of the vehicle at its destination. They are often used for moves that have no use, or if the group does not need a ride back to their original drop-off. We have dropped off in Florida a group of 50 for a cruise that released the vehicle, and we have taken 10 businessmen and women to the airport from their hotel. No matter the distance you can count on GTS to take care of your passengers the entire time and on time.
---
Round Trip Service:
This is the most common type of trip. Round Trip Service is when we pick you and your group up, take them to your choice of destination and then back home. This can be spread out for multiple days. You can have stops on the way to your destination or even after. Common Round Trip Service would be casino trips, school trips, family reunions, or just about any other routine trip. There is such a variety of Round Trip service charters. Too many to list. Our charter buses are perfect for any of them. Our versatile fleet that comes with an abundance of amenities to satisfy any groups needs. Don't hesitate to call us toll-free at (877) 554-1055; that way you can get your reservation in before we book up.
---
Shuttles:
Shuttles are a particular kind of trip that involves going to and from 2 to 5 locations over and over again during a set amount of time usually on a set schedule. Usually, but not always, it is within a short amount of distance. Shuttles are often utilized for transporting guests for a wedding to the service, then to the reception and back and forth between there and an area hotel. They are also often used for conventions to get people to and from the event and their area hotels. Having a bus do shuttles can decrease the total number of buses needed. By utilizing the same bus to do multiple runs to the locations rather than hiring additional vehicles you can save money. They can be extra by picking more people up from the location you dropped off at. All of this allows your group to arrive on schedule, or gives passengers more options on when to leave the reception or event. We have different size vehicles to handle any size shuttle. With just a couple questions our office staff can use their expertise to design a shuttle to best fit your transportation needs. When you need to make sure everything runs seamlessly, call us to ensure a safe, reliable, organized, and professional shuttle for your group.
---
All Over:
All over trips are special kinds of trip whereas the destination may be multiple locations. An example of this would be a school trip heading from the Chicago area to Philadelphia, Washington DC, then onto New York City before heading home. We have also done trips for a theatre troop that started in New York and ended in Las Vegas. They made almost 50 stops over the 110 days of the trips. Each destination was an integral part of their trip. With runs like these it can be hard to say one is the primary destination as they are all very important parts of your charter. We specialize in handling these trips in a safe and professional manner. Our staff understands how to get the job done right, legal, and safe. The drivers have experience driving to 49 of the states and Canada. If your itinerary has a lot of miles, or a full day of work, we can swap drivers seamlessly so you incur no interruption during your ride. Longer trips would have maintenance pre-planned at locations for routine check-ups to avoid any service interruptions then, and later in the trip. We will not let you down. GTS is the preferred charter choice for anyone that needs reliable and comfortable transportation. Don't miss out. Call now to make sure you save a bus for the dates for your travel. We can be reached toll-free at (877) 554-1055
---
Fly and Drive:
Whether flying into one of Metro Detroit airports or one across the country. We are everyone's favorite for being their charter bus company to pick them up when their flight lands. Not all trips allow for time for the group to drive, especially when it is hundreds of miles away. When you still need to get around the town once you land, we can be there for you. Both Fly and Drives and Cruise Transfers are a unique kind of transportation needed. Not every company has the experience to handle these types of trips. It is important that the bus is ready to pickup when you are. You can count us to be that company. Often we have customers that are loyal to GTS to handle all of their charter bus moves. When these customers fly out of state they still prefer to use our services more than any other company. They often do this for ease of us handling everything dealing with all their travel with one phone call. Others do it because they love the amenities or are attached to one of our many great drivers. No matter the reason, you too can count on us to handle all of your transportation needs.
---
Type of Group or Event
Airport Transfer:
GTS has just the right vehicle (varying from 20 to 57 passenger vehicles) to take your group to the airport or pick your them up and get them where they need to go. Often groups just go to an area hotel, so many more need to get to dinner, an area attraction or local service for multiple days. No matter why your group flew in, let us be your option to pick you up ON TIME in a clean, comfortable vehicle. All of our vehicles have plenty of luggage space to accommodate a lengthy stay. Flights are very time sensitive. The last thing you want to do is hire the wrong company and not make your flight on time. We service all the airports in Ohio and Michigan including Detroit Metro Airport (DTW) and Detroit City Airport (DET). It is standard company policy, for all trips, that you will receive the driver's phone number BEFORE the trip even goes. This is especially important for airport pick-ups, as it is the perfect way to give your driver that is staging nearby, a call and have him ready and there for your group. Even still, picking up at airports can be a complicated matter, but rest assured with the training, experience, and a customer first attitude; our drivers will use internet tools and phone apps to make sure your group is picked up in a hurry after your flight arrives, outside the correct luggage carrousel.* (If allowed by the specific Airport Authority, as sometimes they have designated bus pick-up locations away from the luggage pick-up.) So next time your group needs a ride to or from the airport, make GTS your first call.
---
Cruise Transfers:
Are you going on a cruise with co-workers, a group, family, or friends? Planning on flying to the city of port? You should consider taking a luxury touring motorcoach. We can save you money compared to the cost of flights. On top of that you have transportation around the city and curb side drop off directly at the port of departure. GTS has vehicles with entertaining features like DVD entertainment, electrical outlets, and Wi-Fi to make the trip go by fast. Most groups decide to drive straight through to Florida while some layover half-way down in a hotel, and then they finish their trip the next day. Whichever way you decide, Ground Travel Specialist has been doing trips like this for years. One of our Customer Service Agents can help plan the trip with you. We will make sure you get to port on time with our reliable vehicles and our highly skilled drivers. Rest at ease and start the vacation fun early with your groups own private motorcoach. It couldn't be easier with GTS. Call us with the dates of your cruise and we'll explain the rest.
---
Night on the town:
You know the old saying, when in Rome…. Well when out with GTS, have fun like it's 1999. Our motorcoaches are the perfect way to get a group of friends, family, and co-workers around for a great time out on the town. You can make an evening of going to a dinner, concert, and/or go and watch one of the Detroit sports teams. Keep the fun rolling late into the night and charter a bus into the wee hours of the morning, making sure you make a stop at ALL your favorite pubs, clubs, and bars. Holidays like someone's Birthday, St. Patrick's Day, Cinco De Mayo, and the biggest bar night of the year (the night before Thanksgiving) or onetime events like Bachelor and Bachelorette parties are great reasons to rent a bus. But you don't need a motive like these to plan an exciting night out. Any reason is a good cause for getting together with friends and neighbors to enjoy yourself with transportation provided by Ground Travel Specialist. We do all the driving so you don't have to. We can pick-up and drop off at your choice of designated spot. Keep everyone safe and let us be your designated driver. We do allow fair amounts of drinking on the motorcoaches. The buses play CD's and DVD's with multiple speakers placed throughout the vehicle. The coaches have special night-time mood lighting, a restroom, and plenty of seating for up to 57 people per bus. All this leads to a fun, safe, and memorable time, with GTS being your travel and fun provider.
Bachelor/Bachelorette
Bar/Pub Crawl
Birthday Party
Sporting Events
Concerts / Theatre
---
Family Reunion:
Ground Travel Specialist is the best transportation provider for families, friends, and neighbors heading across the country for social functions. When it's time to get a group of 20 or more people hundreds of miles to meet up with the rest of the family, there is nobody better to call. We can get you there in a safe and comfy bus that suits your needs at a fair and competitive price. We have vehicles with restrooms, extra large storage space, DVD entertainment system, electrical outlets, and Wi-Fi. The smooth motorcoaches and professional drivers will make it easy for you to sit back, relax, and enjoy your time with the relatives. Our experienced drivers always show up on time ready and prepared to take care of all your travel service needs. Do you have family coming up to Michigan? Have them picked up in luxurious class with one of our attractive motorcoaches. You can then plan excursions, events, or do some sightseeing in the Metro Detroit Area or further using one of these same vehicles for the time you need it. Whatever your needs are… Trust GTS to be your travel specialist.
---
Camping / Adventure Trips:
We have been the proud carrier for troops of Boy Scouts and Girl Scouts to out of area camping trips or large functions. But if your group is older but still trying to connect with the great outdoors, we can carry you too. We have been the transportation provider for friends and family outings for whitewater rafting, hiking in state parks and on national trails, and camping trips. Corporations have chosen us to take their employees to training and tactics meetings at woodsy but posh resorts. GTS can handle the travel needs of your group when getting out-of-town means leaving it all behind. All of our courteous and experienced drivers carry updated GPS to help them find the most remote campsite. There is plenty of storage space for all your adventure supplies and gear. So much room that we've had tents, grills, firewood, suitcases, bicycles, and kayak's stored on the bus all at the same time. Yes kayaks! We try to save you money too. And just so you can enjoy your tech up until being dropped off, we have electrical outlets and wireless internet on all of our motorcoaches. All of our pricing is designed to give you the best rate possible. Give us a call. We have a new vision on how transportation is supposed to be.
Boy Scouts /Girl Scouts
White-Water Rafting
Great Outdoors Trips
---
Casino Outing:
Are you planning a trip to a Casino for a fundraiser for a group, or are you a tour company doing this type of trip for profit, or maybe just planning one for fun. We have taken groups to casinos for all these reasons. Ground Travel Specialist is literally the casino transportation experts. We are the casino transportation provider for thousands of people every month. Join them and book with the trusted team here at GTS. Our office staff here is familiar with almost every casino nationally, their group policies, and offerings. We can get you there with modern motorcoaches with all kinds of amenities to keep your group comfortable and happy for the trip there. Our professional drivers will show up early to your designated pick-up with a friendly, customer first attitude and will give you a smooth ride. There are a couple of other good companies out there, and we know this. That is why we work that much harder to make sure every trip you take with us is one that will have you and your passengers wanting to come back with us again, and again. Don't choose one of the many unreliable, unsafe companies that don't follow through on their promises. Don't pay more for companies with just descent vehicles. Get the best of both worlds. With great pricing and dependable service, you should make GTS your first choice for your casino transportation to any casino, including but not limited to the ones below:
Detroit Casinos: Motorcity, MGM, and Greektown.
Michigan Day Trip Casinos: Firekeepers, Soaring Eagle, Saganing
Michigan Day/Overnight Casinos: Four Winds, Little River, Leelanau, Turtle Creek, Gun Lake, Odawa, or any of the Kewadin Casinos, and more
Midwest Casinos: Hollywood Casino, Blue Chip, Isle of Capri, Rivers Casino, Jack Casino, Belterra, Rising Star, Island Resort, Mountaineer, Wheeling, and more
Out of region Casinos: Tunica MS, Biloxi MS, Foxwoods in CT, any of the casinos in Atlantic City or Las Vegas, and more.
Canadian Casinos: Point Edward Charity, Caesar's Windsor, Seneca Niagara and Fallsview near Niagara Falls, and more.
---
Religious Function or Retreat:
GTS can help your religious group get where they need to go, no matter your faith. Christian churches have used our services to go to local area soup kitchens or to take Christians to Revivals down south in Arkansas, Mississippi, Louisiana, Georgia, and anywhere in between. We have picked up at Temples, Synagogues, and Mosques for local food collection for the poor and Pilgrimages to religious retreats across the country. We've done trips that visit other churches, holy sites, and other places that show appreciation for ones religious affiliation. Youth Ministry groups love the extra amenities like wireless internet, electrical outlets, and video systems. Older patrons love the safe, quiet, and comfortable ride for reflection. No matter who you pray to, no matter why your religious group needs transportation, we promise you excellent service and dependability with a driver that respects all denominations.
Church
Temple
Mosque
Synagogue
---
Adventure /Theme Park:
A fun day out to an adventure park starts with GTS. Hiring us to transport your group is a great way to keep everyone together from the start of the trip, and a meeting point for when it's time to leave. We can carry passengers to all of the area adventure, roller coaster, and theme parks including Cedar Point, Michigan Adventure, Kalahari, Great Wolf Lodge and many others. We are also experienced in longer trips to these types of parks including Disney, Universal Studios, Busch Gardens, Six Flags, or any other one in the United States or Canada. Our courteous and professional drivers will be prompt picking you up to make sure you get all the time you want at your chosen park. The motorcoaches come fully loaded with standard amenities like air conditioning and restrooms for comfort and convenience. So many people come back to the bus with dead cell phones from the use throughout your busy day at the park. But with extras like internet and Wi-Fi, you can charge that battery right back up and hop on the internet to make the time go by that much faster. After that long, usually tiring day, have a well rested driver get your group dropped back off safe and sound. We understand that these trips usually involve kids, adults, and families. Our pricing is reasonable to keep these mini-vacations on budget. There's no excuse not to start the day of fun early with a bus from GTS. Sit back, relax, and leave the driving to us!
Disney
Cedar Point
Six Flags
Etc.
---
Student/Educational Trips
Student Travel and Educational Trips are very important trips to us. They should be filled with great memories and our goal at Ground Travel Specialist (GTS) is to be a part of those happy thoughts. I still remember my 8th Grade class trip to Washington D.C. and the "cool" driver we had. Although I can't remember his name, I do know that he got us around to all of our tour sites and we never waited for the bus. He was always at the bottom of the steps with a cheerful smile. We take that to heart and strive for this and so much more when training and then assigning the drivers for you. We understand the importance of a great driver for these types of trips. All drivers must be safe with good driving records to match, to work for us. With tight itineraries in an unfamiliar area for the group, it is vital that the driver knows how to maneuver around to get you to all your activities on time. We wish all drivers could be that "cool" driver that was great with kids, but they aren't. For that reason we only choose the friendliest, most professional, highest requested, and most experienced drivers to handle student travel groups, especially when going to DC, New York, Chicago, or pretty much anywhere out-of-state. Our office staff puts extra focus on ensuring your trip is a complete success. All vehicles scheduled on these trips will be thoroughly gone through by our mechanics prior to your departure. We do these preventative maintenance checks to limit any chance of vehicle concern because we recognize everything that your group plans to accomplish. There's no extra time to be wasted dealing with faulty equipment. Your students won't notice this, but the chaperones, teachers, and others that set-up the trip will appreciate a successful trip without bus issues. What your passengers will realize is the comfortable seating, clean interior, and the sanitized restroom. Your students and staff will love the amenities to make the travel time go by faster such as the DVD entertainment system, electrical outlets, and Wi-Fi. When it comes to Student and Educational Travel make GTS your number one choice.
Washington DC
New York
Chicago
Mackinaw Island
Etc.
---
School Field Trips
While safety is most important; why expect just this? Ground Travel Specialist (GTS) is safe and so much more. We provide prompt, reliable, and cost-effective transportation for students and faculty for all kinds of field trips. Some school buses can be a reasonable option, but for not much more you can make that field trip go from bland to exciting as soon as one of our luxury touring coaches pull up. Students are enthusiastic to be on different types of vehicles like these. It makes them feel important and adds to the memories of the day. Students also love that most vehicles are equipped with a restroom so no young kids will be asked to hold it until you arrive to your destination. A bathroom accident is the worst way to start your day. Educators, Faculty, and Chaperones are happy about the video system to keep the students calm, passive, and occupied during the ride to the planned outing. Teachers can also appreciate the quiet ride and can make announcements to the children to keep things organized through the bus's available PA system. When you're responsible for so many kids safety and their learning experience why count on a run-down school bus, or a bus company with a sub-par safety program. When you book with GTS just sit back and relax knowing that you've hired one of the industry's most trusted and experienced coach companies.
---
College/University Trips
GTS is the go to company for Colleges and Universities that are located in the Midwest, cross- continentally, and others that choose to fly then need local bus charter transportation. We already have experience helping with the passenger logistics and scheduling. GTS can help you with our on-time, on-demand service. We work with our current customers that give us their entire athletic program season schedules. We also receive day before notice for colleges needing student transportation to an offsite event. No matter your need for transportation, we can help. We have a variety of different size vehicles with all kinds of amenities including Wi-Fi and electrical plug-outlets. We can handle long trips or short; Fraternities, Sororities, College and University Athletic Programs, Trips for faculty, Out-of-Classroom activities, social functions, Student Life Events, and even trips for High School Students considering their options of colleges. These include college familiarization trips and black college tours. What makes us an ideal options is the standard amenities we have on the buses. On all large motorcoaches in our fleet and most of the small ones too, we have Wi-Fi internet, electrical outlets, and restrooms. All vehicles have these and DVD entertainment system with multiple monitors, microphone, spacious seating, and so much more. Check out the rest of our website for more information. Questions, or interested in getting a quote, call or email us and we'll give you a lightning fast quote that beats out the rest of our competition. When considering your transportation needs, let us be your first choice for your happy trails.
---
Sightseeing trips
Have you really ever thought about the variety of different landscapes that the US has? Sightseeing trips to cities range from the ever growing massive skyscrapers of New York and the Chicago Lakefront to the more historical buildings of Washington DC and Philadelphia to cities that have a mix of both like New Orleans, Montreal, and everything in between. Many groups prefer more natural trips like the nostalgic and beautiful Cape Cod area, Appalachian Mountains, or to one of the National Parks like Yosemite and Yellowstone. You can stay closer to home with seasonal site seeing trips right here in the Midwest such as Mansfield, Amish Country, or even the parks, orchards, and classical views in Michigan. See the shores of the Gulf of Mexico or the Blue Lakes of Michigan. Go past the Mississippi River to Salt Lake City or to the Pacific Ocean touching San Francisco. We've been everywhere in the US and Canada and are prepared to carry your passengers in the classy comfort of our luxurious motor coaches. They come fully stocked with sanitized restrooms, storage space for the longest of trips, Entertainment features like a DVD Video System, mobile internet and electrical plug outlets. All vehicles are equipped with a Public address microphone system for step-on tour guides and escorts to describe the sites and make announcements. We even have the perfect driver to get you there safely and on time.
---
Tour and Travel Industry Operators
When you are in charge of choosing the transportation provider for your Motorcoach Tour, look no further than Ground Travel Specialist (GTS). We are the preferred choice for those tour organizers that spend long hours sweating the details to make sure each and every guest on their trip is ecstatic about their entire experience. They choose GTS because they know that we have the same goals and are part of their team, their service staff. We know from the start of the trip through the end, that it is our responsibility to make all of the passengers that put their trust in that Tour Operator, want to come back and travel with them again, and again. We are that company that works with you to provide the perfect experience and are still there if anything unexpected comes up. Your hotel messed up on the number of rooms? The dinner reservation at the restaurant isn't ready yet? We excel in improvising with your tour host/tour escort to make sure your passengers are not inconvenienced. We train each and every driver on customer service skills so that it is impressed on them to do whatever they must to keep your group happy. They are prepared, professional, and proactive to assist you and your trip to run smoothly. There really is no other choice in transportation that really cares like we do. Our motorcoaches come with all the amenities your passengers could want and more. DVD, Multiple Video Monitors, comfortable seats, and more come standard on every vehicle in our fleet. With that list we also have plug outlets and Wi-Fi on all motorcoaches. If you have the time, come visit us, check out our fleet, and meet the office staff. Find out what makes us so different. We are sure once you do, we'll be your preferred charter choice for your transportation provider.
---
Athletic Organizations / Sports Teams
GTS is the "Sports Transportation Authority." We've carried professional baseball players from the tarmac at Detroit Metro Airport to compete against the Detroit Tigers at Comerica Park in Detroit and we've picked pee-wee football teams and taken them to championship tournaments down in Florida. Our Reliable service has helped thousands of athletes a year get around the Midwest and further for tournaments, games, or a sport camps. They are perfect for use locally and far away. It is an inexpensive way to keep your team together, organized, safe, and ready to play. Coaches will notice and appreciate the impeccable service and accommodating drivers. Athletes love the features like Wi-Fi, electrical outlets, and the DVD Entertainment System. Both like the ease and luxury of our vehicles. All of this makes it so much easier for you to focus on your teams goals. Read more about Sports Transportation planning and how to choose your motorcoach carrier in our Blog/Information section. With just a quick phone call you can get pricing and reserve your very own All Star charter bus transportation.
Hockey
Wrestling
Football
Basketball
Baseball
Lacrosse
Colleges and University Athletics
Professional Sports
Semi-Pro / Amateur
Recreation Teams
High School Athletics
---
Wedding Transportation and Shuttles
You have so much to do before your wedding day. Put your mind at ease by booking GTS and let us handle all your transportation needs. Whether needing us to pickup guests from the airport days before, or needing to get family around for the rehearsal dinner, ceremonies, wedding pictures, receptions, after parties, or even getting your guests back to their hotel. We will be there for you to discuss your plans and goals and exceed your expectations for service throughout your big day. This special event should be remembered for the celebration, for the couple and the fun, not for poor transportation service that shows up late in a sub-par vehicle. Many people overlook the benefits of organized transportation for their wedding, but we understand how everything needs to run on schedule. Why worry about guests getting to all the different locations on time? Save time and energy by setting this up with us and we can eliminate your guests from having to navigate unfamiliar roadways. Even more important, by utilizing wedding shuttles through the night, you can keep everyone safe by letting us be your designated driver. Our vehicles are great for local AND destination weddings. Once you book with us you can rest easy knowing you hired a dependable, professional and safe bus and driver for all your transportation needs.
Wedding Reception
Rehearsal Dinner
Wedding Ceremony
Guest Hotels
---
Political Campaigns, Fundraising, Rally's, Protests and Political Demonstrations
Nobody can deny that the last election cycle was pretty crazy. All political parties have a lot of work in front of them to accomplish their agendas, and to hold, if not gain, more political support with the citizens of every city, district, state, or nationally. Often transportation is needed for meetings and retreats to plan the direction of your group, organizing those in your political party to allow your voice to be heard and getting out there to meet with constituents whom are important to get your message across. In the same way, demonstrators and protestors whether part of a political party or not also act as a voice to the will of the people. In all these cases we understand the travel needs you may have when calling to book transportation. Whether needing just one mini-bus for a State Representative or Senator for local shuttles, needing 30 full size motor coaches buses for a protest group to head to Washington DC for a rally, or a political party heading across the country for the national convention or needing shuttle work once at the convention; we are happy to accommodate. Although we are located in the Midwest we are a trusted provider for many customers across the country. The longer the trip, the easier for us to drop charges to get to the start location (deadhead) and accommodate a week of bus use a thousand or more miles away from one of our garages, even just for local use. Our classy 50+ passenger vehicles with electrical outlets and Wi-Fi are perfect for politicians, political staffers, or the media. Our smooth and professional drivers will put you at ease so you can focus on the work in front of you. An added bonus is that we have the equipment and experience in-house to create custom bus graphics for your bus use purpose. It's as easy as one phone call to find out how GTS can help you with all your bus marketing and transportation needs.
Republican National Convention (RNC)
Democratic National Convention (DNC)
Civil Protests, Boycotts, Marches
---
Senior Centers and Senior Groups
When you hit those Golden Years don't slow down. Keep moving. Enjoy your retirement. These should be care-free times again, and they can be. When you book your senior group with GTS, you are booking with one of the most trusted and counted on transportation providers for seniors in Michigan. We understand you have options and that's why we work so hard on each and every trip to keep you and your passengers more than satisfied with our services. Our newly updated fleet of vehicles will show up clean, prompt, and ready to impress you and your passengers. We have all the amenities you and your group care about and more. We already have accounts with many city senior centers and senior only clubs. Many of these group leaders are like family to us. We keep good communication with them from the initial set-up thru the entirety of your trip and even after with help planning their next trip. Seniors love our highly trained, highly professional drivers that are accustomed to these special groups and their requests. Book with GTS and rest easy knowing you're with the company that cares.
---
Over the Road / Long Distance / Cross-Country Tours
No trip is too long. Ground Travel Specialist has some of the most well maintained vehicles out on the road. This is very important when you choose your motor carrier for any trip, especially long ones. This significantly cuts down on any chances of a breakdown or other service interruption. We have handled contracts starting in New York, ending in Las Vegas. These trips lasted over 90 days, bouncing from city to city for performance tours across the entire US. We stopped at every major city and even some smaller towns. A trip like this is not common. You should want to book a reputable company that has done long trips like this before. There are so many different things that must be done when a diesel bus is gone that long, and traveling that many miles. Before your trip goes, our knowledgeable and skilled mechanics and garage crew will thoroughly check out the vehicle prior to departure. During your trip scheduled maintenance stops are a must. You can't put that much work on any bus without filter/oil change and other things checked out. GTS has the experience to make sure these check-ups do not affect the group's itinerary at all. Even if your trip is shorter…Our drivers go through special training to ensure a good understanding of basic maintenance and troubleshooting for any unexpected issues during your trip. All of this comes down to reliability for the entire length of any size trip. All of this is great, for safety and to ease your mind but when everything is running great with the bus, the passengers still expect more. GTS gives you all this with comfortable seating and reclining seats, a restroom, Entertainment System like DVD, CD, Wi-FI and even 110v electrical plug outlets. The large buses have lower bay storage to fit a very robust amount of luggage. Just know when choosing your transportation provider that you may have options for good motorcoach companies, but only GTS is fully prepared and committed to you and your trip. Because of our experience we are the only company with all the tools and resources already at our disposal to make sure from the first pickup to the very last drop-off, everything goes perfect.
---
Corporate Outings and Shuttles
GTS is here for all your reliable corporate travel needs. You only have one chance to make a good first impression. Let GTS impress your customers or keep you employees safe, comfortable, and on schedule for events. We can do everything from shuttling employees to and from conventions, taking employees out of town for team bonding experiences, or entertaining guests or customers with a trip to the hot spots out on the town. Our professional drivers and classy vehicles are a fun and safe way to get your group where they need to be. With Wi-Fi and outlets available on most vehicles to keep your group productive; and spacious room for your guests and cargo, we are your best option to meet your goals for your company outing then traveling with Ground Travel Specialist.
---
Business Employees, Contractors, Temp Employees, and Customers
There have been times that we here at GTS have been called on by businesses to help with the logistics of moving Employees, Contractors, Temp Employees, and Customers. Often this can be caused by a construction project, or moving locations. Sometimes a business has a seasonal influx and they need to bring people from one work site to another. They have had their employee's park at their normal place of work and had the staff shuttled over. Other times there just isn't enough parking for employees or students, like when we were called by a University that had certain times in the day that they had more students on campus than parking spots available. While they were building a new parking structure they had them park off-campus and shuttled in. Similarly we had a mall that needed the extra parking during the busy Christmas season, so we were called to shuttle mall and store employees from an off-site parking to the mall. Many of these moves involved us being contracted for months at a time. Other times an employer used the vehicles just for one day to tour a new facility a couple weeks before switching locations. We are up to the challenge of completing any and all of your transportation needs. GTS has professional and prompt drivers. Our office staff is extremely accommodating for complex travel needs even with short notice. You can count on us to manage all of this with fair and honest up front pricing. Even if you are in the beginning stages or are just considering your options, give us a call and see how we can help.
---
Conventions / Large Events / Large Marches to State and US Capitol
There is so much that goes into setting up the transportation needs for a large event. GTS has been the transportation provider for groups just wanting a ride to the NAIAS and we have also been a part of planning for other events from the very beginning. Planning every logistical move from parking, drop off points, timing, number and type of vehicles, permits, signage, hotels, food, on-site coordinators, and so much more. The logistics of moving thousands of people in and out of a confined space can be a daunting task. We have the connections to get the job done right. Let us show our experience driving your small group in and out of the destination with ease OR if you are the organizer let us help you plan all the details to have a smooth and efficient event. We can be your premiere event planner!
Auto Show
Super Bowl
Etc.
March 4 Life / Million Man March / Women's March on DC
---
Fraternity / Sorority
Fraternities and Sororities have been around for hundreds of years. A brotherhood (or sisterhood) of people that give back to the community and school. They help one another through hard time and sometimes like to throw parties. When your group has an event away from your house transportation is often overlooked. Don't be that Chapter that doesn't plan ahead. Avoid people drinking and driving. Keep everyone safe and never have to worry about a member or one of your guests getting lost or being put in a hazardous position. Keep the good times rolling with one of our deluxe motorcoaches. Since we provide the driver, we do allow moderate and responsible drinking on the bus. The ride can be a part of the enjoyable event. The buses play CD's and DVD's with multiple speakers placed throughout the vehicle. The coaches have special night-time mood lighting, a restroom, and plenty of seating for up to 57 people per bus. We have a fleet large enough to handle the biggest of events. Why book an out of state broker that will send you whatever run-down vehicles they can find? They take what you pay, skim off for their profits and book whoever and however many buses they can scrape up for your group. Book your coaches direct with Ground Travel Specialist. We have done so many Greek Life events. We have the experience and patience to make sure every detailed is covered.
---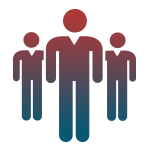 Clubs / Organized Groups
Calling all Paternal/Maternal/Fraternal Orders, boating clubs, Art Enthusiasts, Red Hatters and other senior groups, social clubs, sports fan bases, music groups, even the sweater knitting club….Time to get out and start seeing the world. No matter what your clubs mission is, we are here to help with any of your transportation needs. We have multiples of different size vehicles to help you with any type of service. There is just so much to do and taking a deluxe bus with restroom and all the extra amenities is the best way to do it. Whether you just need the vehicle to visit an affiliate clubs sight a couple cities away or getting your club (and possibly brother/sister location) together for a 10 day out of state trip, we should be your choice. We are experienced to do any kind of trip, and have the know-how to even help plan your outing. Many of these groups use trips as a good way to bond. Others use it as a fundraiser to help with purchases or even future trips. In the end, no matter the reason, you're sure to have a good time. We'll take care of your group so you don't have anything to worry about. Call and ask a representative for ideas on how we can help you.
---
Performers
Performers come in all shapes and sizes, personality types, muses, and artistic skills. No matter the difference, when these groups need safe, professional, and organized travel, GTS is their choice to keep each passenger in their group comfortable, rested, and ready to execute. From a professional ballet troupe going from city to city across the US, to a dance team needing transportation locally to their states' Regional Championship, or even a High School Band traveling to Disneyland in Florida to perform, we've done it all. When traveling anywhere in the US and Canada, we should be your first phone call. We make things easy for you when planning your trip. Our sales staff can provide hassle-free quotes based on your groups itinerary. If you're struggling to put your itinerary together, give us a call, we can help with that too. Our deluxe luxury touring motorcoaches have all the amenities to keep your group more than satisfied for the duration of the travels. Check out more of our website for more information on how GTS can help you and your group. We know after you learn all GTS has to offer and get your budget friendly price, you'll be happy you chose to hire GTS.
Professional
Amateur
Theatre
Athletes
Ballet and Dance
Musicians and Musical Groups
Band Groups
Cheerleaders
High School
---
Concerts / Shows / Theater Productions
Motorcoaches can be an affordable and efficient way of transportation for groups of people with tickets to the same show or production. Our classy and comfortable vehicles offer the perfect way to get to and from where you need to go. Our courteous and professional drivers will get you to the venue on time so you won't have to rush to your seats. We have carried groups to all of the many concert venues in Michigan, to performances in show cities like Chicago and New York. Whether 20 of you are going to see a rock concert for the night, or 57 people are going out of state to see a Tony Award winning play, we here at GTS have the perfect vehicle, a dependable safe driver, and the expertise of our office staff to get you to your event and home with nothing to worry about except enjoying your show.
---
Fans & Tailgating Events
Nothing says I'm a real fan like showing up hours and hours before the big game. Okay…Maybe you don't have to, but it sure is fun anyways. The camaraderie, the built-up excitement, the full day experience with like minded people that you can't get any other way. Here at GTS we have been the fans choice for getting groups to the game early for tailgating, or just in time for the start. Whichever way you prefer. We have done both bus transportation and tailgating trips for College and NFL football fans, other sports, and even concerts. Our large luxury touring motorcoaches are a great way to fit all the gear, games, coolers, and grills you can need with our oversized under-carriage luggage storage. Our vehicles also have 110 volt electrical outlets (like your house) and wireless internet. Perfect to get real-time game stats and update your fantasy team roster on your cell-phones, laptops, and tablets. We also have a variety of colors in our fleet to add to the ambience. Going to a Detroit Lions game? Request one of the blue or grey vehicles. Michigan Football? Get the Maize or Blue bus. Even Red for the Red Wings and Orange for the Tigers…We've got it. It's just one of many things our competitors can't offer that we can. See the photos through-out our website for pictures of these vehicles in our fleet. Since we provide the driver, we do allow moderate and responsible drinking on the bus to start your entertaining day. Win or lose you'll have a great time when you book your tailgating event with GTS.
---
Shopping Trips
Shopping to some can be so much fun. So much fun that we have had plenty of groups schedule trips just around this purpose. Popular shopping trips include Chicago for the Magnificent Mile and Navy Pier, or in New York at the many shopping districts located in the City. Even here in Michigan great shopping locations can be a great day out for your shopping friends. We've done trips to Great Lakes Crossing, Somerset, or one of Michigan's great outlet malls like Birch Run, Howell or others. Many trips can be paired up with other area attractions for a full mini-vacation experience like the Mall of America in Minnesota. Groups have used these trips for Christmas shopping, for special shopping events like Vera Bradley in Indiana, or to save money on Back-To-School clothes for the kids. No matter the reason, no matter the distance, we can pick you up in a spacious touring motorcoach equipped with a restroom, electrical outlets, Wi-Fi Internet, plenty of storage space for all your groups' purchases, and more. These vehicles are a convenient and fun way to get 20 to 50 friends and neighbors together for a fun day or weekend, or full week out. And what could be more important then it's affordable. Ground Travel Specialist has very competitive, value based pricing. When deciding to do a Shopping Trip we understand that you want to spend your money on the goods, and not on the transportation to get there. Whether deciding for the first time to do this type of trip, or a shopping trip connoisseur. Call us and talk to any of our knowledgeable sales/support staff to get great pricing or tips to help you book your most successful shopping trip ever.
---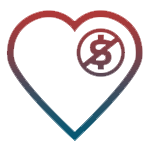 Non-Profits and Charities
GTS does everything we can to help Non-Profits and Charities. From great value in pricing and amazing service so you can focus on running your normal operation. We understand most non-profits are not specifically affiliated with a religion, But just like religious groups we do what we can to help save you money by always giving affordable rates for your group. You can have the satisfaction of knowing that when you save money with us you won't be sacrificing on quality equipment and will still receive exceptional service. Every trip you do with us will receive attention to all the details to ensure your trip is a success. We have plenty of amenities on the bus to keep your group occupied for the duration of their trip. We welcome the opportunity to become your preferred motorcoach company on your next trip.
---
City, County, State, and Federal Government Agencies or Employees
We know now, more than ever, people are critical of government spending. Here at GTS we can work with you to try and save you money with our affordable rates for your constituents, employees, or government agency. We take pride in our competitive pricing that allows you to stretch that budget throughout the fiscal year. We can and have moved city and state officials around for meetings and events around just your city, to the state capitol, or even across state lines. We have helped out in the transportation needs for government programs and special events. These include events showcasing city projects and developments, banquets, conventions, rally's, social events, parades, festivals and other uses that benefit your agency and its guests. If anything ever comes up with a cities transit or school transportation, we are a great option to alleviate the stress involved in these transport issues. No matter the need, our fleet of 20 to 57 passenger buses can service your group with safe, affordable, convenient transportation.
---
Military / ROTC / JROTC
Ground Travel Specialist (GTS) can help in mobilizations for troops of for any branch of the military. Whether for Airmen, Sailors, Soldiers, or Marines; Whether for Officers, Enlisted, or just recruits; Whether for Active Duty or the Reserves, we can be your choice for moving from base to base for any operation in the US or Canada. We are familiar with most of the units in Michigan and bases across the US. GTS is a veteran owned business. We understand what it takes to accomplish your mission. Our professional and prompt drivers will show up on time and get the group under your command where they need to be safe and sound. We are accustomed to moving troops from Selfridge ANG to Camp Grayling for a long weekend at the rifle range OR much longer trips, such as a pick-up at a High School ROTC for a trip south for a drill competition. We have been a part of troop movements for ADT, activation of National Guard across the country, or transportation just to the airport. All of our full size motor coaches have sanitized restrooms, Wi-Fi, electrical outlets, DVD Video system, and more amenities to make the trip more comfortable before going to a camp where those items will be limited. Whatever your needs are, if you're in charge of organizing the transportation for your troops, give us a call and see for yourself.
---
Emergency Relief or FEMA
Ground Travel Specialist is proud to have been there to help for Emergency Relief transportation dealing with natural disasters, evacuations, and mass relocations. These events can be devastating to a city, region, group of people, or a family, both financially and emotionally. With a caring and considerate heart we have had fast response times even 1000's of miles away from our main terminal, knowing that transportation in these cases must be handled expeditiously. We have been contracted by FEMA, TMS, the military, humanitarian organizations, church groups, and even neighboring families. When called upon for service we have moved military personnel, the affected citizens, relief volunteers and contractors alike. With extra large storage space, electrical outlets, wireless internet, restrooms, room for 27 to 57 passengers or more, and the know-how to deal with these unfortunate situations, GTS can help ease the stress and chaos of trying to get through the tough times and get you and your group where they need to be during this time of great need.
Natural Disaster
Evacuations / Relocations
---
Some of our Favorite Destinations:
School Trips:
Washington D.C.
New York
Chicago
Philadelphia
Boston
Quebec, Canada
Orlando
Conventions:
Cobo Hall, Detroit
Novi Center
Cleveland
Philadelphia
Chicago
Casinos
Detroit 3: Motorcity, Greektown, MGM
Soaring Eagle
Little River
Firekeepers
Hollywood, Toledo
Fourwinds
Belle Terra
Atlantic City
Museums
Detroit Institute of Art (DIA)
African American History Museum
Hitsville Motown Museum
Smithsonian
Field Museum, Chicago
Concert/Theatre Venues
Fox Theatre
Palace of Auburn Hills
DTE Energy Theatre
Ford Field
Gem Theatre
Freedom Hill
Amusement Park
Cedar Point
Six Flag
Kalahari
Great Wolf Lodge
Michigan Adventure Park
Mall of America
Disneyland / Disneyworld
Universal Studios
Busch Gardens
Sports Venues
Ford Field
Comerica Park
Joe Louis Arena
University of Michigan
Michigan State
Other Fun Activities
Detroit Zoo
Toledo Zoo
Progressive Dinners